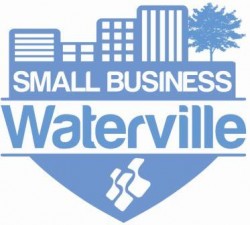 Small Business Waterville is honoring Small Business Week in Waterville, Maine by offering a week of free programs for small business development. To learn more about the sessions and to register: smallbusinesswaterville.org
Effective storytelling is key to making your case as an artist, arts organization, or creative entrepreneur, and has become even more important in the digital age. When people are in constant communication and everyone has the ability to distribute stories and requests with a push of the button, how will yours stand out? In this workshop we'll focus on the what's, why's, where's and how's of digital storytelling, including: the effective use of data and analytics; new media trends; new media toolkits to boost one's online presence; video storytelling; and social marketing through automation and sequential storytelling, location awareness, and promoting cross-industry collaboration – all in relationship to how you can create the most unique experience to achieve your goals.
Presenter: Ryan Leighton & Linda Nelson of the Maine Arts Commission
This event is free and open to the public. Registration is not required BUT seating availability is not guaranteed for unregistered attendees.
Find out more on the Facebook Event and register at smallbusinesswaterville.org.
Event Sponsor: KeyBank (Waterville)
Media Sponsor: Townsquare Media
Small Business Waterville is presented by the Mid-Maine Chamber of Commerce, TOCmedia, Waterville Main Street, Waterville Creates!, and Waterville Public Library.