Holiday Card Making for Kids & Families
December 2, 2017 • 10:00 am - 12:00 pm
Location: Fireplace Room, 1st Floor, Waterville Public Library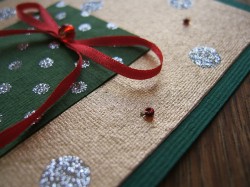 Kids and their families are invited to the Waterville Public Library to make holiday cards! Art supplies will be available in the Fireplace Room from 10am-12pm on Saturday, December 2nd.
This event is free, and open to the public. For more information, please call (207) 872-5433, or email librarian@watervillelibrary.org.
Make it a stop while you're enjoying Waterville's "Joy to the Ville" event!

This event is part of a larger event on December 2nd in which the City of Waterville will embrace the holiday spirit with Joy to the Ville – an all-day community event meant to celebrate the magic of the holiday season here on the Kennebec River. Waterville Creates! and its partners the Waterville Opera House, the Maine Film Center, the Waterville Public Library, the Colby College Museum of Art, and the Children's Discovery Museum are joining forces to offer a day of free, family-friendly holiday programming throughout Waterville!