Teen Maker Monday: Origami & Paper Crafts
January 8, 2018 • 3:00 pm - 4:00 pm
Location: Waterville Public Library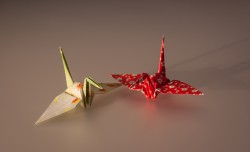 Join us in the Teen Room at the Waterville Public Library and make something amazing! Every Monday at 3pm we'll be creating something new. We provide the supplies, you bring the creativity!
Visit the Teen Room on Monday, January 8th and discover how to make different kinds of origami and bookmarks!
This program is free, and open to attendees ages 11-18.
For more information, please call (207) 872-5433,
or email staylor@watervillelibrary.org
More Information »